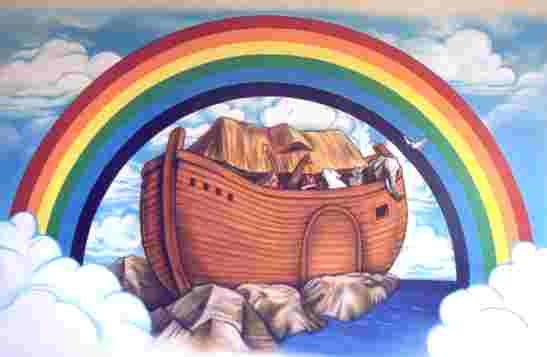 11 miles easy -- 1:45:59 (9:38/mile)
53:16, 52:43
total: 11 miles
75°F
Current:Mostly Cloudy
Wind: N at 2 mph
Humidity: 86%
course: Springbrook Prairie
Finish
78°F
Current:Clear
Wind: SW at 0 mph
Humidity: 73%
Saturday morning
Pouring rain since the middle of the night means my 9:00 time to run is delayed. Almost 9:30 now, with no signs of stopping. WWND? What would Noah do?
Thinking about my next race, I will aim for around a 21:45, just under 7:01/mile pace. Looking at my log, I am trying to find evidence to support this. I am not sure I see it.
My overall training and fitness is better, though I am not sure how to compare my times last year to this year. Too many variables. By last year, I mean the two weeks preceding my September 22, 2007 22:00 5K PR. Then, I regularly was running quicker single miles than now. To believe I can run 3x7:01 is hard. This year, though, I have more miles and as such, a better aerobic base. Part of what limited me last year was inconsistent training and a poor base. How will this add up? I don't know.
I do have October 4 of last year a similar workout as last Thursday: 4xmile 7:10, 7:14, 7:14, 7:13. Thursday, I ran 3xmile 7:16, 7:10, 7:13. That's encouraging, especially as I held back this week in order to stay within the range Jim gave me (7:10-7:25), plus the heat. I also see October 8 I ran four miles in 32:24, and this year, June 22, I ran 30:42 (7:40).
Weather will be a factor, as always. Evenings in the Chicagoland area can be cool, but can just as easily be dreadfully hot and humid. The race is 11 days out, and too far off for a reasonable prediction. It is also completely out of my control.
The goal has not changed: 20:00. As it will not happen July 30, I need to look at whatever my race result is as a stepping stone. If I run 25:00, and somehow, that was the best way to get me to sub-20 this summer, so be it. It comes back to trusting my coach.
Saturday evening
Rain subsided. Great run. Longest run in years. All felt good. My pace range probably from about 9:00 to 10:00, but there are hills to endure.
My time was better than my 8.5 mile run at Springbrook last month (or was it May?).
Now, a few hours later, my legs are tired but feel pretty good. My overall energy seems OK too. Tomorrow morning is where the truth will be, however.